SoftBank Group Corp.
SoftBank was established in Tokyo, Japan, on September 3, 1981. In May 2015, SoftBank was ranked in the Forbes Global 2000 list as the 62nd largest public company in the world. Between 2009 and 2014.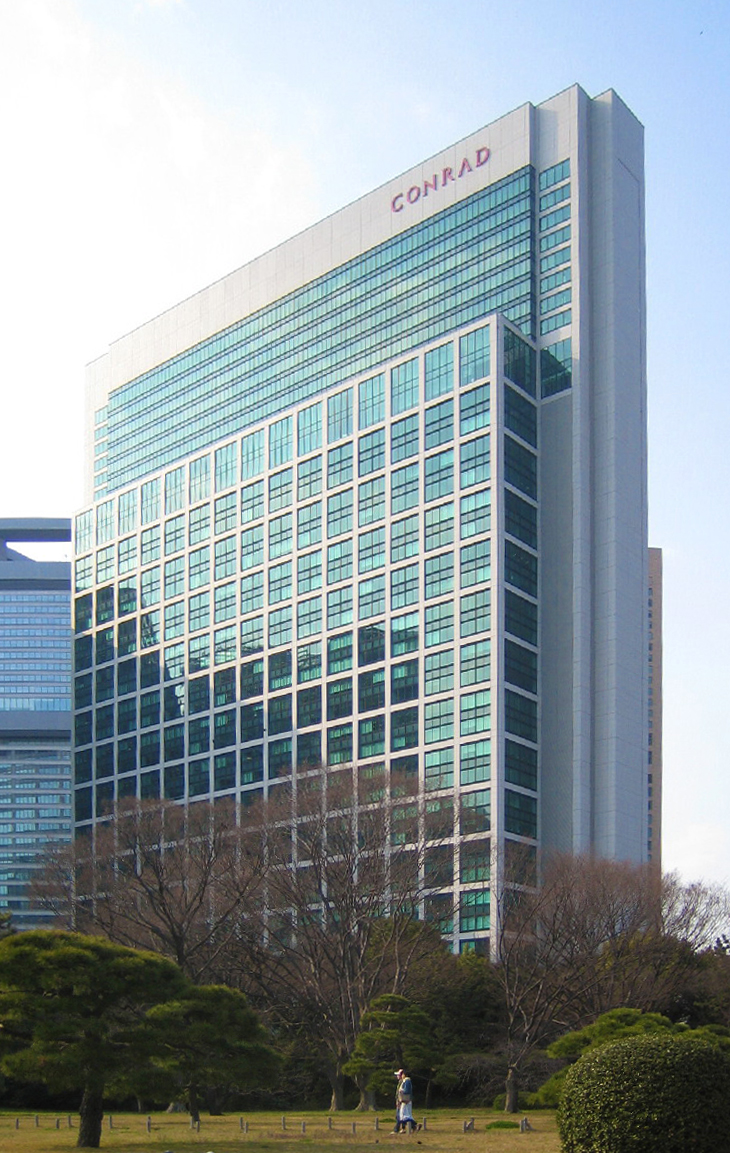 It's market capitalization increased by 557%, the fourth largest relative increase in the world over that period. At the starting of 2015, the company was the third largest public company in Japan after Toyota and Mitsubishi UFJ Financial.
SoftBank's corporate  includes various other companies such as Japanese broadband company SoftBank BB, data center company IDC Frontier, gaming company GungHo Online Entertainment, and the publishing company SB Creative.
It has various partnerships in Japanese subsidiaries of foreign companies such as Yahoo!, E-Trade, Ustream.tv, EF Education First and Morningstar. SBI Group is a Japanese financial services company that began in 1999 as a branch of SoftBank.
SoftBank was the only official carrier of the iPhone in Japan until the release of iPhone 4S when it became available on au by KDDI as well.
On July 6, 2013, the United States Federal Communications Commission approved SoftBank's acquisition of the American Sprint Corporation for $22.2 billion for a 78% ownership interest in Sprint. The acquisition involved payment of $17.2 billion in cash to Sprint shareholders, with the balance $5 billion as capital contribution. The transaction was financed by the way of cash and a bridge loan from a consortium of banks.
In May, 2015, Masayoshi Son said he would appoint Nikesh Arora, a former Google executive, as Representative Director and President of SoftBank. Arora has been heading SoftBank's investment arm.
In June 2015, SoftBank announced it would invest $1 billion in the Korean e-commerce website Coupang as part of its overseas expansion plans.
In June 2016, Nikesh Arora stepped down as president of SoftBank amidst pressure from investors. Board member Ron Fisher and Baer Capital Partners founder Alok Sama stepped in to manage Arora's overseas investment duties.
SoftBank Group Corp. at a glance
Tokyo Shiodome Building is the Softbank's headquarters
Type:     Public
Traded as:           TYO: 9984 OTC Pink: SFTBF
Industry :             Telecommunications
Founded :           September 3, 1981; 34 years ago
Headquarters :  Tokyo, Japan
Key people:        Masayoshi Son
(Chairman & CEO & COO)
Products :  Fixed line and mobile telephony, Internet services, digital television
Revenue :           ¥9.15 trillion (FY2015)
Operating income : ¥999.5 billion (FY2015)
Net income :      ¥474.1 billion (FY2015)
Total assets :      ¥20.7 trillion (FY2015)
Total equity :      ¥2.6 trillion (FY2015)
Number of employees :    69,154 (2016)
Subsidiaries:       SoftBank Corp. (99.99%)
Sprint Corporation (80%)
SB Creative
Yahoo! Japan (35%)
GungHo Online Entertainment (58.5%)
Supercell (75%)
ARM Holdings
Website:  www.softbank.co.jp
Basic concept of Islamic Law Islam has a set of faith and values encompassing all aspects of life. Muslims are obliged to establish and maintain it. For example,Sovereignty,  according to …
Concept, types & Characteristics of different modes of Investments
Concept, types & Characteristics of different modes of Investments Different Modes of Investment under Islamic Shariah, Concept, Types &Characteristics of different modes of Investments  Shari'ah The word "shari'ah" literally means …
Islamic Banking Problems and Prospects of Bangladesh
Islamic Banking Problems and Prospects of Bangladesh To know Islamic Banking Problems and Prospects of Bangladesh at first we should have to know what is Islamic Banking. What is Islamic …
Islamic Banking Operations in Bangladesh
Islamic Banking Operations in Bangladesh What is Islamic Banking ? Islamic banking is a system of financial intermediary that avoids receipt and payment of interest in its all transaction and …
Problems facing Islamic Banking in Bangladesh
Problems facing Islamic Banking in Bangladesh 1.Lack of central Shariah Manual or Guidelines supervised by Bangladesh Bank. 2. Lack of Full-fledged Shariah Audit conducted by Bangladesh Bank. 3. Fraud-Forgery or …
Bai Murabaha The term 'Bai-Murabaha' has been derived from Arabic words ﻊﻴﺒ and ﺢﺑﺭ (Bai'un and Ribhun). The word ﻊﻴﺒ means purchase and sale and the word ﺢﺑﺭ means an …
Islamic Banking- Bai Mechanism
Islamic Banking- Bai Mechanism Bai Mechanism Bai means purchase and sale of goods in cash or on credit or in advance at an agreed upon profit, which may or may …
7 Steps in the Development of Islamic Economic Science
7 Steps in the Development of Islamic Economic Science In my view, there are at least seven steps in the formulation and development of Islamic economic science. They are interlinked …