Arab Bank Australia Limited

Introduction
Overview of Arab Bank Australia Limited
History and Background
Services and Products Offered

Personal Banking
Business Banking
International Banking
Investment Services

Technology and Innovation

Mobile Banking
Online Banking
Security Measures

Community Involvement

Corporate Social Responsibility
Sponsorships and Initiatives

Customer Reviews and Testimonials
Awards and Recognitions
Expansion and Growth Plans
Conclusion
FAQs
Arab Bank Australia Limited: Empowering Your Financial Journey
Introduction
In today's dynamic and ever-evolving financial landscape, finding a bank that aligns with your needs and values can be a crucial decision. Arab Bank Australia Limited, with its rich history, comprehensive range of services, and commitment to innovation and community involvement, has emerged as a leading financial institution in the Australian market. This article delves into the various facets of Arab Bank Australia Limited, providing insights into its history, services, technology, community engagement, and more.
Overview of Arab Bank Australia Limited
Arab Bank Australia Limited, established in 1986, is a subsidiary of Arab Bank PLC, one of the largest global financial institutions. The bank is known for its strong presence in the Middle Eastern community in Australia, providing tailored financial solutions to individuals, businesses, and international clients.
History and Background
The journey of Arab Bank Australia Limited began in 1986 when it received its banking license from the Australian Prudential Regulation Authority (APRA). Since its inception, the bank has focused on promoting financial inclusivity and building long-lasting relationships with its customers.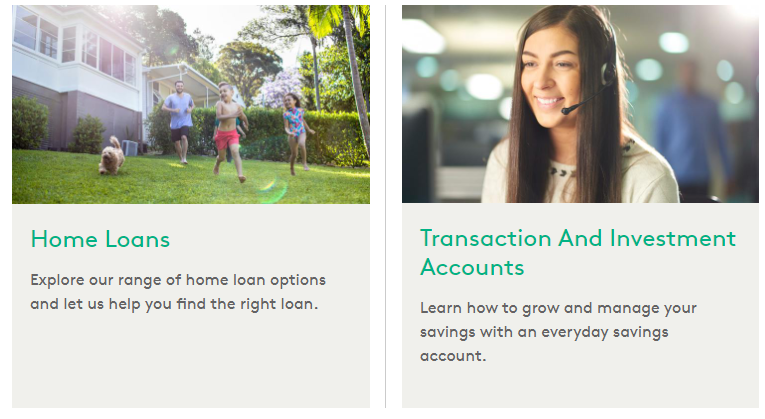 Services and Products Offered
Personal Banking
Arab Bank Australia Limited offers a diverse array of personal banking services designed to meet the unique needs of individuals. From savings and transaction accounts to home loans and personal loans, the bank strives to provide flexible and competitive solutions.
Business Banking
For businesses of all sizes, Arab Bank Australia Limited offers comprehensive banking services, including business loans, merchant services, cash flow management, and international trade support. The bank understands the challenges faced by businesses and tailors its offerings accordingly.
International Banking
With its international expertise and a vast network of correspondent banks, Arab Bank Australia Limited facilitates seamless international transactions and foreign currency services for its clients engaged in global business activities.
Investment Services
The bank provides a range of investment options, from term deposits to managed funds, enabling customers to grow their wealth while ensuring a secure financial future.
Technology and Innovation
Mobile Banking
Arab Bank Australia Limited embraces technological advancements, offering a user-friendly mobile banking app that allows customers to manage their finances on the go.
Online Banking
With a robust online banking platform, customers can access their accounts, transfer funds, pay bills, and perform various other banking activities conveniently and securely.
Security Measures
The bank employs advanced security measures, including multi-factor authentication and encryption, to safeguard customers' financial data and transactions.
Community Involvement
Corporate Social Responsibility
Arab Bank Australia Limited is committed to giving back to the community through various corporate social responsibility initiatives, focusing on education, healthcare, and social welfare.
Sponsorships and Initiatives
The bank actively supports cultural events, sports, and community programs, fostering a sense of belonging and celebrating diversity.
Customer Reviews and Testimonials
With a dedication to exceptional customer service, Arab Bank Australia Limited has garnered positive reviews and testimonials from its satisfied clientele, highlighting the bank's personalized approach and efficient services.
Awards and Recognitions
The bank's commitment to excellence and innovation has earned it several prestigious awards, acknowledging its contributions to the financial industry.
Expansion and Growth Plans
Arab Bank Australia Limited continues to expand its footprint and explore new avenues for growth, aiming to reach more communities and offer cutting-edge financial solutions.
Conclusion
In conclusion, Arab Bank Australia Limited stands out as a prominent financial institution, embodying trust, innovation, and community spirit. Through its diverse range of services, customer-centric approach, and commitment to social responsibility, the bank has built a strong foundation that empowers individuals and businesses alike on their financial journey.
FAQs
Is Arab Bank Australia Limited a part of a global network? Yes, Arab Bank Australia Limited is a subsidiary of Arab Bank PLC, a renowned global financial institution.
Can I access Arab Bank Australia Limited services online? Absolutely! The bank offers a secure and user-friendly online banking platform for customers' convenience.
What types of loans does the bank offer to businesses? Arab Bank Australia Limited provides various business loan options, including equipment finance, commercial property loans, and overdraft facilities.
Does the bank offer personalized investment advice? Yes, the bank's team of experts provides personalized investment advice based on individual financial goals.
How does Arab Bank Australia Limited support the community? The bank actively engages in corporate social responsibility initiatives and sponsors community programs to contribute to society's welfare.