Foreign Banks in Bangladesh
Foreign Banks in Bangladesh
1. Bank Al-Falah Limited
Bank Alfalah Limited is a private bank in Pakistan owned by the Abu Dhabi Group. Bank Alfalah was incorporated on June 21, 1992 as a public limited company under the Companies Ordinance 1984. Its banking operations commenced from November 1, 1992.Bank Alfalah Limited was launched on June 21, 1992 as a public limited company under the Companies Ordinance 1984. The bank commenced its operations on November 1, 1992.
Head Office
5, Rajuk Avenue,
Motijheel CA,
Dhaka, Bangladesh
Phone: +880-2-7168821-05
Fax: +880-2-9557413
Email:
Website: http://www.bankalfalah.com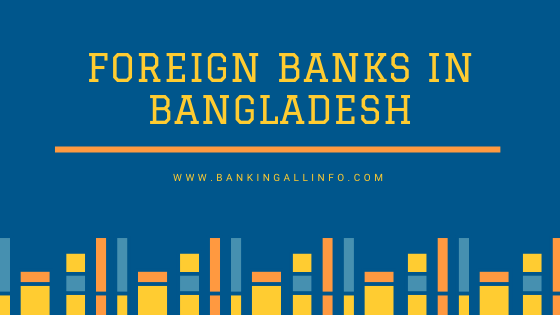 2. Commercial Bank of Ceylon Limited
Commercial Bank of Ceylon entered the banking business in Bangladesh in the year 2003. In the mean time it has proven to be a rising foreign bank here. Since inception its economic growth both in corporate and retail departments are quite big.Till now Commercial Bank of Ceylon has developed a network of nine branches, two offshore units, six SME centers and four offsite ATMs. One card center takes care of all card related activities of the bank. .
Head Office:
Commercial Bank of Ceylon PLC,
Hadi Mansion, 2 Dilkusha C/A,
Dhaka- 1000, Bangladesh
3. Habib Bank Ltd.
Habib Bank Limited is a Pakistani owned private, commercial bank operating in Bangladesh. It was established in 1947 as a commercial bank. It has flourished with 1450 branches all over its country. Now HBL has started to expand beyond the borders. In Bangladesh it started to function in 1976. Till now it has 5 branches in Bangladesh. It provides all types of banking service people expect from a commercial bank.
Head Office:
South Avenue Tower, 7 Gulshan Avenue,
(1st floor) Gulshan –1, Dhaka – 1212.Bangladesh
Phone: +880-2-9883505, 9884954
Fax: +880-2-9883064
Email:
[email protected]
,
[email protected]
4. The Hongkong and Shanghai Banking Corporation Limited
The Hongkong and Shanghai banking Corporation (HSBC) started its financial activities in Bangladesh with a debutant branch in 1996. Now in 2011 it's at your neighborhood through 13 offices. 39 ATMs and 9 Customer Service Centers are providing its clients with world class service all the time. More over it has one offshore bank and offices at 7 EPZs of the country.
Head Office:
Anchor Tower,
108 Bir Uttam C R Dutta,
Dhaka 1205, Bangladesh
Phone: 1199884722
Email: [email protected]
5. National Bank of Pakistan
Head Office :
79, Motijheel Commercial Area,
Dhaka – 1000, Bangladesh.
Phone: +880-2-9560248, 9560249
Fax: +880-2-9560247
Email: [email protected]
6. Standard Chartered Bank Standard Bank of British South Africa and Chartered Bank of India, China and Australia merged together to form a new bank with the names of both the banks in 1969. The two constituent banks were more than hundred years of age at that time.
In early nineties of last century Standard Chartered Bank decided to develop its strong holds in Asia, Africa and the Middle East. It emphasized on consumer, corporate and institutional banking and also the treasury services. SCB acquired Grindlays Bank from ANZ Group and Chase Consumer Banking Operations, Hong Kong in 2000.
Considering the experience of ANZ Grindlays Bank SCB started its operation here in Bangladesh in 1905 and first branch was established at Chittagong in 1948.
Head Office :
67 Gulshan Avenue, Gulshan,
Dhaka 1212, Bangladesh
Phone: +880-2-8833003-4,
01819 399999, (02) 896 1151
Email: