U.S. Bank in

Arkansas State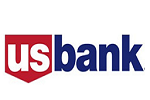 U.S. Bank has 25 Offices in 17 cities in Arkansas. U.S. Bank is the fifth-largest commercial bank by assets in the United States, More than 2,000 branches in 26 states. Nearly 70,000 employees in 13 countries.  It has $573 billion in assets as of December 31, 2021, Its parent company is U.S. Bancorp. Headquartered in Minneapolis, it's a full-service bank that offers checking accounts, savings accounts, money market accounts, CDs, loans and other financial services.
U.S. Bank Chairman, President and CEO Andy Cecere. Says that-
"Our goals are straightforward. We will focus on adding value for our customers and making the necessary investments to ensure long-term success – and we will do it simply, efficiently and effectively. We are taking advantage of opportunities on many fronts to further establish ourselves as a leader in the financial services industry. We are well-positioned to make the right moves to accelerate our growth, and we have a strong team to make it possible."
U.S.  Bank provides their services with 25 branches in 17 different cities and towns in the state of Arkansas.
01. ALMA

Alma Highway 64 W
115 Highway 64 West, Alma 72921

02. ARKADELPHIA


West Pine
2701 Pine Street, Arkadelphia 71923

03. BRYANT


Bryant
100 Commerce St., Bryant 72022
04. CONWAY

Conway Main
1122 Van Ronkle Street, Conway 72032

05. HEBER SPRING

Heber Springs
821 West Main Street, Heber Springs 725431

06. HOT SPRINGS 


Hot Springs Mall
4451 Central Avenue, Hot Springs 71913
07. HOT SPRINGS 

Highway 70 West
1768 Airport Road, Hot Springs 71913

08.HOT SPRINGS 


Hot Springs Central Avenue
1234 Central Avenue, Hot Springs 7190101

09. HOT SPRINGS 


HOT SPRINGS VILLAGE
Highway 7 North
101 Cooper Circle, Hot Springs Village 71909
10. JACKSONVILLE

Jacksonville
1804 North First Street, Jacksonville 72076

11. LITTLE ROCK

Park Plaza
6320 West Markham Street, Little Rock 72205

12. LITTLE ROCK
Chenal
17200 Chenal Parkway, Little Rock 722231
13. LITTLE ROCK

Rodney Parham
10720 Rodney Parham Road, Little Rock 72212

14. LITTLE ROCK


Geyer Springs
6004 Baseline Road, Little Rock 72209

15. MALVERN

Malvern Ash Street
327 Ash Street, Malvern 72104
16. MAUMELLE

Maumelle
119 Audubon Drive, Maumelle 72113

17 . MORRILTON

Highway 9B
1539 East Harding Street, Morrilton 72110

18 . MOUNTAIN HOME


Mountain Home
100 South Main Street, Mountain Home 72653
19. NORTH LITTLE ROCK

Levy
3701 Camp Robinson Road, North Little Rock 72118

20. NORTH LITTLE ROCK


North Hills
7001 John F. Kennedy Boulevard, North Little Rock 72116

21. NORTH LITTLE ROCK


Mccain Boulevard
3703 Mccain Boulevard, North Little Rock 72116
22. MAUMELLE

One Riverfront Place
1 Riverfront Place, North Little Rock 72114

23 . SHERIDAN

Sheridan
101 North Oak, Sheridan 72150

24 . SHERWOOD

Kiehl
4199 East Kiehl Avenue, Sherwood 72120
25. VAN BUREN

Pointer Trail
102 Pointer Trail West, Van Buren 72956