Unveiling the Success Story of Dhaka Bank Limited: A Pillar of Financial Excellence
Introduction
In the bustling financial landscape of Bangladesh, one institution stands tall as a paragon of excellence – Dhaka Bank Limited. Established in 1995, this financial powerhouse has been instrumental in shaping the banking sector of the country. In this article, we will delve deep into the remarkable journey of Dhaka Bank Limited, exploring its history, services, and the pivotal role it plays in the economic development of Bangladesh.
The total equity (capital and reserves) of the Bank as on June 30, 2023 stood Tk. 21,475 million. Strong with 252 delivery centers, the Bank is still going strong with more expansion and inclusive Banking programs. Opening many gateways for financial freedom and services, DBL has made its vibrant presence at 114 locations (including 2 Islamic Banking Branches), 2 Off-shore Banking Units, 3 SME Service Centers, 26 Sub Branches, 87 ATMs and 20 ADMs across the country. Catering the needs of Capital Markets, the Bank has established a subsidiary company named 'Dhaka Bank Securities Limited' having 6 countrywide Branches. Another subsidiary in the name of 'Dhaka Bank Investment Limited' has been established with the aim to operate Merchant Banking activities.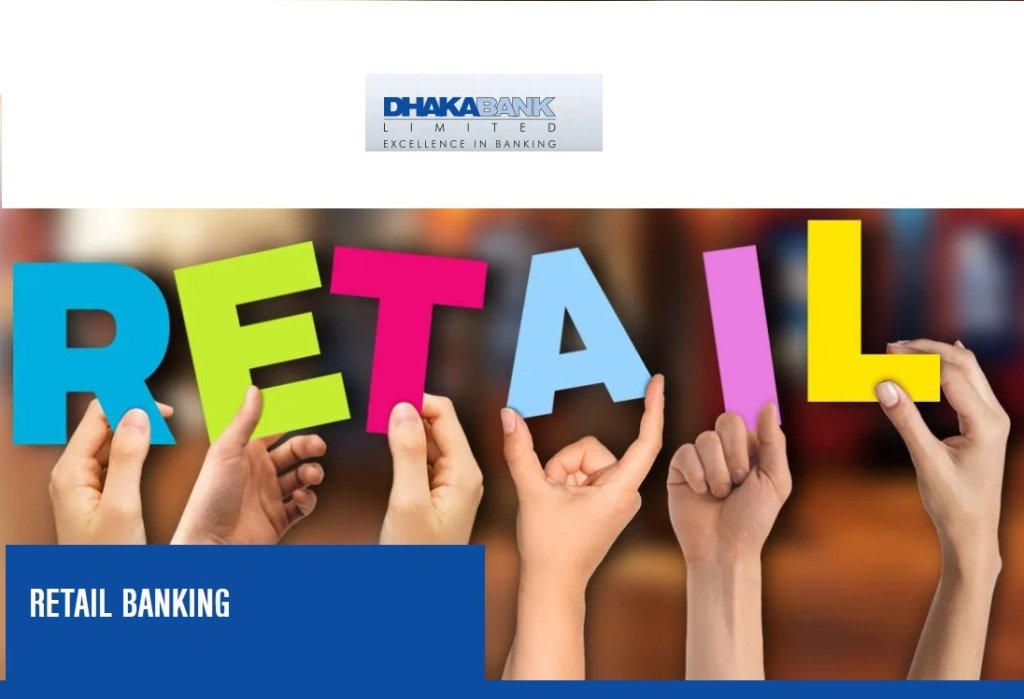 A Brief Overview
The Genesis of Dhaka Bank Limited
Dhaka Bank Limited was born out of a vision to create a modern, customer-centric bank that would cater to the diverse financial needs of the people of Bangladesh. Since its inception, the bank has consistently strived to provide innovative banking solutions while upholding the highest standards of integrity and professionalism.
Mission and Vision
Mission: Dhaka Bank's mission is to be the preferred choice of banking partner for its customers by offering tailored financial solutions and exceptional service.
Vision: The bank envisions becoming the most admired financial institution in Bangladesh, known for its customer-centric approach, innovative products, and commitment to excellence.
Core Values
Dhaka Bank Limited is guided by a set of core values that form the foundation of its operations:
Integrity: Upholding honesty and transparency in all dealings.
Customer Focus: Putting customers at the center of everything they do.
Innovation: Constantly evolving and adapting to meet changing customer needs.
Professionalism: Maintaining the highest standards of ethics and professionalism.
The Dhaka Bank Experience
Banking Services
Dhaka Bank offers a wide array of banking services, including:
Retail Banking: Catering to the individual financial needs of customers.
Corporate Banking: Providing comprehensive financial solutions for businesses.
Trade Finance: Facilitating international trade through various financial instruments.
Treasury and Capital Market Operations: Managing investments and financial market activities.
Cutting-Edge Technology
One of the key reasons behind Dhaka Bank's success is its commitment to leveraging technology. The bank has embraced digital transformation to provide seamless banking experiences. From online account management to mobile banking, Dhaka Bank has made banking more accessible and convenient for its customers.
Contribution to the Economy
Economic Impact
Dhaka Bank Limited has played a significant role in the economic development of Bangladesh. By facilitating trade and investment, supporting small and medium-sized enterprises (SMEs), and fostering financial inclusion, the bank has become a driving force behind the country's economic growth.
Social Responsibility
Beyond its financial endeavors, Dhaka Bank is committed to giving back to society. The bank actively engages in various corporate social responsibility (CSR) activities, focusing on education, healthcare, and community development.
Conclusion
In conclusion, Dhaka Bank Limited stands as a testament to what can be achieved through innovation, dedication, and a customer-centric approach. Over the years, it has evolved into a financial institution that not only contributes to the growth of the nation but also values its social responsibility. Dhaka Bank Limited is not just a bank; it's a symbol of financial excellence.
FAQs
1. How can I open an account with Dhaka Bank Limited?
To open an account with Dhaka Bank Limited, you can visit any of their branches and follow the account opening procedure. Alternatively, you can explore their website for online account opening options.
2. What types of loans does Dhaka Bank offer?
Dhaka Bank offers various types of loans, including personal loans, home loans, auto loans, and business loans. The specific loan options may vary, so it's best to inquire with the bank directly.
3. Is Dhaka Bank Limited accessible to international customers?
Yes, Dhaka Bank Limited caters to international customers as well. They offer services for non-resident Bangladeshis (NRBs) and have correspondent banking relationships with banks worldwide.
4. How can I stay updated with Dhaka Bank's latest offerings?
To stay updated with Dhaka Bank's latest offerings and updates, you can visit their official website or follow their social media channels. They regularly post updates on their products and services.
5. Does Dhaka Bank Limited offer investment services?
Yes, Dhaka Bank Limited provides investment services through its treasury and capital market operations. They offer various investment products, including fixed deposits, bonds, and investment advisory services.
Embracing the Future
Expansion Plans
Dhaka Bank Limited has ambitious plans for the future. With a commitment to continuous growth and expansion, the bank aims to increase its presence not only within Bangladesh but also on the international stage. This expansion includes opening new branches, introducing innovative financial products, and further strengthening its digital banking capabilities.
Customer-Centric Approach
One of Dhaka Bank's unique strengths is its unwavering commitment to its customers. The bank continually seeks feedback from its customers and uses this valuable insight to enhance its services. Whether it's improving the user interface of their mobile app or streamlining loan approval processes, customer feedback plays a pivotal role in shaping the bank's strategies.
Awards and Recognitions
Industry Recognition
Dhaka Bank Limited has garnered numerous accolades over the years. It has been consistently recognized by industry experts and organizations for its excellence in various aspects of banking, including customer service, digital innovation, and corporate social responsibility. These awards are a testament to the bank's dedication to excellence.
Joining Hands for Progress
Collaborations and Partnerships
In an era of collaboration, Dhaka Bank Limited actively seeks partnerships with various stakeholders, including government agencies, international financial institutions, and local businesses. These collaborations aim to foster economic growth, promote financial inclusion, and drive innovation in the financial sector.
Your Path to Financial Excellence
Becoming a Customer
Becoming a part of the Dhaka Bank family is a simple and rewarding process. Whether you are an individual looking for a reliable banking partner or a business seeking tailored financial solutions, Dhaka Bank Limited is here to assist you on your journey to financial excellence.
Connect with Dhaka Bank
To get started or to learn more about the wide range of services and products offered by Dhaka Bank Limited, you can visit their official website. Additionally, their friendly and knowledgeable customer support team is always ready to assist you with any inquiries or assistance you may need.
FAQs
1. What is Dhaka Bank's approach to online security?
Dhaka Bank places a high priority on online security. They employ robust encryption technologies and security measures to protect your online transactions and personal information. Additionally, they educate customers on safe online banking practices.
2. Does Dhaka Bank offer mobile banking services?
Yes, Dhaka Bank provides mobile banking services through their mobile app, allowing customers to access their accounts, make transactions, and manage finances on the go.
3. Can I apply for a Dhaka Bank credit card online?
Yes, you can apply for a Dhaka Bank credit card online through their website. The application process is user-friendly and efficient.
4. How does Dhaka Bank contribute to financial inclusion in Bangladesh?
Dhaka Bank actively promotes financial inclusion by offering tailored financial solutions to underserved communities and supporting microfinance initiatives.
5. Where can I find the nearest Dhaka Bank branch?
You can locate the nearest Dhaka Bank branch by using the branch locator tool on their website or by contacting their customer support team for assistance.
Navigating the Financial Landscape
Investment Opportunities
Dhaka Bank Limited offers a diverse range of investment opportunities to help you grow your wealth. Whether you're interested in fixed deposits, mutual funds, or equity investments, the bank provides expert guidance to assist you in making informed investment decisions.
Wealth Management Services )
For high-net-worth individuals and businesses, Dhaka Bank offers specialized wealth management services. Their team of experienced wealth managers can create personalized investment strategies and portfolios to help you achieve your financial goals.
A Commitment to Sustainability
Green Banking Initiatives
Dhaka Bank Limited is committed to environmental sustainability. They have implemented numerous green banking initiatives to reduce their carbon footprint, including eco-friendly branch designs, paperless banking options, and renewable energy usage.
Financial Literacy and Education
In an effort to empower customers and communities, Dhaka Bank conducts financial literacy programs and workshops. These initiatives aim to enhance financial awareness and promote responsible financial practices among the general public.
Your Trusted Financial Partner
Customer Testimonials
Don't just take our word for it. Hear what Dhaka Bank Limited's satisfied customers have to say about their experiences.
John Doe: "Dhaka Bank has been my go-to bank for years. Their online banking is so convenient, and their customer service is top-notch."
Sarah Smith: "I applied for a business loan with Dhaka Bank, and the process was smooth and hassle-free. They truly understand the needs of businesses."
Join the Dhaka Bank Family
Are you ready to experience banking like never before? Join the Dhaka Bank family today and embark on a journey towards financial success. Whether you're an individual looking for personal banking solutions or a business seeking a reliable financial partner, Dhaka Bank Limited is here to serve you.
Stay Informed
To stay updated with the latest news, offers, and financial insights from Dhaka Bank Limited, be sure to subscribe to their newsletter on their website. It's the perfect way to ensure you're always in the know about exciting opportunities and promotions.
FAQs
1. What is Dhaka Bank's stance on corporate social responsibility?
Dhaka Bank Limited takes corporate social responsibility seriously and actively engages in initiatives related to education, healthcare, and community development. They believe in giving back to the communities they serve.
2. Can I access Dhaka Bank's services online if I live outside of Bangladesh?
Yes, Dhaka Bank Limited offers online banking services that can be accessed from anywhere in the world. Whether you're a resident or a non-resident, you can enjoy the convenience of their digital banking solutions.
3. How can I contact Dhaka Bank's customer support?
You can reach Dhaka Bank's customer support team through various channels, including phone, email, and social media. Their dedicated support staff is available to assist you with your inquiries and concerns.
4. Does Dhaka Bank have a mobile app?
Yes, Dhaka Bank offers a user-friendly mobile app that allows you to perform various banking transactions, check your account balance, and access other banking services from your mobile device.
5. What sets Dhaka Bank apart from other banks in Bangladesh?
Dhaka Bank's commitment to customer-centricity, innovation, and social responsibility sets it apart from other banks. Their dedication to providing tailored solutions and enhancing the customer experience makes them a preferred choice for many.
Conclusion
In a world where financial stability and innovation are paramount, Dhaka Bank Limited remains at the forefront, serving as a trusted partner on the journey towards financial excellence. With a commitment to customer satisfaction, cutting-edge technology, and social responsibility, Dhaka Bank Limited continues to shape the future of banking in Bangladesh and beyond.
In a rapidly evolving financial landscape, Dhaka Bank Limited remains a beacon of stability, innovation, and customer-centricity. Its commitment to excellence, coupled with its contribution to the economic development of Bangladesh, makes it a true leader in the banking industry. Dhaka Bank Limited is not just a bank; it's a partner in your journey towards financial success