IMB Bank: Complete Guide to Banking in Australia
When it comes to banking in Australia, there are numerous options available to consumers. However, one institution that stands out from the rest is IMB Bank. With a rich history dating back to 1880, IMB Bank has established itself as a trusted and reliable financial institution for Australians. In this comprehensive guide, we will uncover the numerous benefits of banking with IMB Bank. From their competitive interest rates and flexible account options to their exceptional customer service and commitment to community, you will discover why IMB Bank is the ideal choice for all your banking needs in Australia. Whether you are looking to open a savings account, apply for a home loan, or simply want to learn more about the advantages of banking with IMB Bank, this guide will provide you with all the information you need to make an informed decision.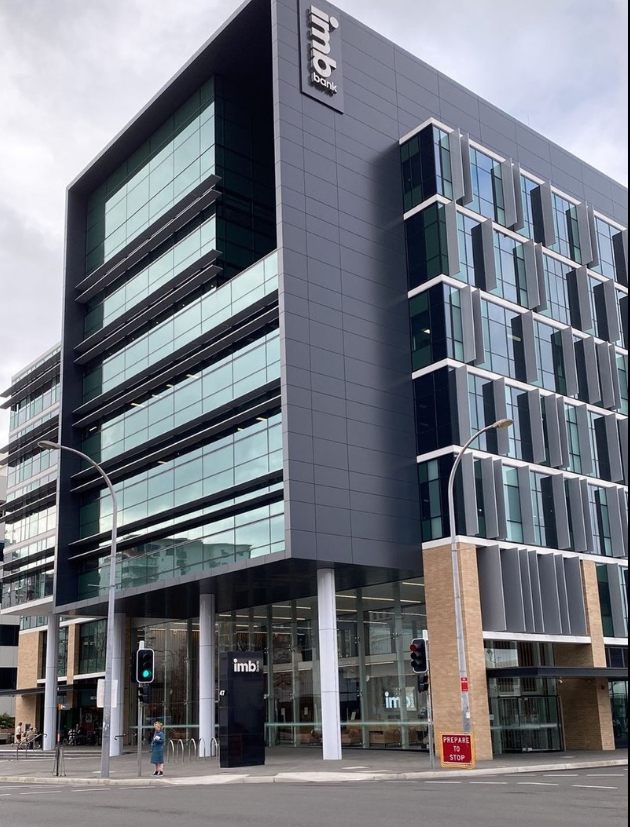 1. A Brief History of IMB Bank
A Brief History of IMB Bank IMB Bank, short for Illawarra Mutual Building Society, has a rich and storied history that dates back over 139 years. Established in 1880, IMB Bank started as a mutual building society in the Illawarra region of New South Wales, Australia. Originally, it aimed to provide financial services and support to the local community, primarily focusing on assisting members in achieving their dreams of homeownership. Over the years, IMB Bank steadily grew and expanded its reach beyond the Illawarra region. With a commitment to providing exceptional customer service and innovative banking solutions, the bank gained a reputation for being a trusted and reliable financial institution. In 1999, IMB Bank underwent a significant transformation and became a fully-fledged bank, offering a comprehensive range of banking services to its members. This transition allowed the bank to diversify its offerings and provide a broader range of products tailored to meet the evolving needs of its growing customer base. Today, IMB Bank stands as one of the largest mutual banks in Australia, with a strong presence in New South Wales and the Australian Capital Territory. Despite its significant growth and success, IMB Bank has continued to prioritize its commitment to the community and remains deeply rooted in its founding principles of mutual support and cooperation. With a focus on delivering value to its members, IMB Bank offers a wide range of financial products and services, including everyday banking, home loans, personal loans, insurance, and investment options. Its customer-centric approach ensures that each member receives personalized attention and tailored solutions to help them achieve their financial goals. As IMB Bank continues to grow and adapt to the ever-changing banking landscape, it remains dedicated to upholding its core values of integrity, transparency, and trust. Whether you are a first-time homebuyer, a small business owner, or simply seeking a reliable banking partner, IMB Bank has proven itself as a reliable institution that puts the needs of its members first.
2. Competitive Interest Rates and Account Options
When it comes to banking in Australia, IMB Bank stands out for its competitive interest rates and diverse account options. Whether you're saving for a long-term goal or looking for a reliable everyday banking solution, IMB Bank offers a range of accounts to suit your needs. One of the key benefits of IMB Bank is their competitive interest rates. Whether you're looking to grow your savings with a high-interest savings account or seeking a competitive home loan rate, IMB Bank offers attractive rates that can help you maximize your earnings and minimize your costs. With their commitment to providing value to their customers, IMB Bank ensures that you can make the most of your money. In addition to competitive interest rates, IMB Bank also offers a variety of account options to cater to different financial requirements. From everyday transaction accounts with convenient access to funds through ATMs and online banking, to specialized savings accounts designed to help you reach your financial goals faster, IMB Bank ensures there is an account option for everyone. They also offer tailored solutions for businesses, including business savings and transaction accounts, making them a versatile choice for both personal and commercial banking needs. What sets IMB Bank apart is their commitment to customer satisfaction. With a strong focus on personalized service and a dedicated support team, IMB Bank ensures that you receive the assistance you need to make informed banking decisions. They understand that banking is not just about numbers; it's about building relationships and providing reliable financial solutions. If you're looking for a bank in Australia that offers competitive interest rates, a wide range of account options, and exceptional customer service, IMB Bank is a top choice. With their commitment to helping you achieve your financial goals, IMB Bank provides a comprehensive banking experience that goes beyond traditional services. Discover the benefits of banking with IMB Bank and take control of your finances today.
3. Exceptional Customer Service
When it comes to choosing a bank, exceptional customer service is often at the top of the list of priorities. That's where IMB Bank shines. With a commitment to putting their customers first, IMB Bank goes above and beyond to provide outstanding service and support. Whether you're opening a new account, applying for a loan, or simply have a question about your finances, the knowledgeable and friendly staff at IMB Bank are there to help every step of the way. They take the time to understand your unique needs and offer tailored solutions that best fit your financial goals. IMB Bank also prides itself on its accessibility, with multiple branches conveniently located throughout Australia and a user-friendly online banking platform that allows you to manage your accounts anytime, anywhere. From prompt and efficient service to personalized attention and expert advice, IMB Bank truly sets the standard for exceptional customer service in the banking industry. When you choose IMB Bank, you can rest assured that your financial needs will be met with care and professionalism, making your banking experience a seamless and enjoyable one.
4. Commitment to Community
When it comes to choosing a bank, it's not just about the services and products they offer. It's also important to consider their commitment to the community. IMB Bank stands out in this aspect, as they have a strong dedication to giving back and supporting the communities they serve. One of the key ways IMB Bank demonstrates their commitment to the community is through their charitable initiatives. They actively support various local charities and organizations, making a positive impact on the lives of many. From sponsoring community events to providing financial assistance to those in need, IMB Bank understands the importance of supporting the community that supports them. Additionally, IMB Bank is known for their focus on sustainability and environmental responsibility. They have implemented numerous eco-friendly practices within their operations, reducing their carbon footprint and promoting a greener future. By choosing IMB Bank, customers can feel confident that their banking partner is actively working towards a more sustainable world. Furthermore, IMB Bank fosters strong relationships with local businesses and encourages economic growth within the communities they operate in. They offer specialized business banking services and provide support and guidance to help local businesses thrive. By doing so, IMB Bank contributes to the overall economic development of the regions they serve. In conclusion, IMB Bank's commitment to the community sets them apart as a banking institution in Australia. Their charitable initiatives, focus on sustainability, and support for local businesses demonstrate their dedication to making a positive difference. By banking with IMB Bank, customers not only receive excellent financial services but also contribute to the betterment of their communities.
5. IMB Bank Products
Home Loans
Personal Loans
Car Loans
Everyday Banking
Savings Accounts
Term Deposits
Debit Cards
Travel
Financial Planning
Insurance
Business Banking
Retirement Savings Accounts (RSA)
IMB Bank: Your Path to Financial Freedom
IMB Bank has been a household name in the world of banking and financial services for decades. With a commitment to excellence, customer-centric approach, and a wide range of innovative products, IMB Bank has earned a reputation as a reliable financial institution that caters to the diverse needs of its customers. In this article, we will delve deep into the world of IMB Bank, exploring its history, services, and how it can be your path to financial freedom.
Introduction
1. A Glimpse into IMB Bank's History
IMB Bank, originally known as the Illawarra Mutual Building Society, was established in 1880 in Wollongong, New South Wales, Australia. It began as a mutual financial institution, operated by and for the benefit of its members. Over the years, IMB Bank has evolved into a full-fledged bank, while still preserving its customer-centric philosophy.
2. IMB Bank's Mission
One of the distinctive features of IMB Bank is its unwavering commitment to its mission: "To help our members and customers achieve their financial dreams." This mission is at the core of everything IMB Bank does.
Services Offered
3. A Wide Range of Banking Products
IMB Bank offers a diverse portfolio of financial products, catering to the needs of individuals, families, and businesses. Whether you're looking for savings accounts, home loans, personal loans, or business banking solutions, IMB Bank has you covered.
4. Innovative Online Banking
In today's fast-paced world, online banking is a necessity. IMB Bank's user-friendly online platform allows you to manage your finances from the comfort of your home. From checking your account balance to transferring funds, it's all just a few clicks away.
The IMB Advantage
5. Customer-Centric Approach
One of the aspects that sets IMB Bank apart from others is its customer-centric approach. The bank prioritizes the needs and concerns of its members, ensuring that every customer feels valued and heard.
6. Competitive Interest Rates
IMB Bank is known for offering competitive interest rates on its various financial products. Whether you're saving for the future or buying a new home, IMB Bank ensures that your money works for you.
Achieving Financial Freedom with IMB Bank
7. Building Wealth through Savings Accounts
IMB Bank's savings accounts are designed to help you grow your wealth. With attractive interest rates and various account options, you can choose the one that suits your financial goals.
8. Home Loans Tailored to You
Owning your dream home is now within reach with IMB Bank's flexible home loan options. Whether you're a first-time homebuyer or looking to refinance, IMB Bank can assist you in achieving your homeownership goals.
A Personal Touch
9. Personal Loans for Life's Milestones
Sometimes, you need a little extra financial support to achieve your dreams. IMB Bank's personal loans are here to help you during life's significant moments, be it a wedding, education, or a holiday.
10. Expert Financial Advice
IMB Bank offers expert financial advice to its members. Whether you need assistance in financial planning, investment, or retirement strategies, IMB Bank's team of professionals is there to guide you.
The Convenience Factor
11. Business Banking Solutions
For businesses, IMB Bank provides a range of tailored banking solutions. From business loans to merchant services, IMB Bank understands the unique financial requirements of enterprises.
12. Online Banking at Your Fingertips
IMB Bank's online banking portal is a testament to convenience. You can manage your accounts, pay bills, and even apply for loans without visiting a physical branch.
Conclusion
In conclusion, IMB Bank is not just a bank; it's a partner on your journey to financial freedom. With its rich history, commitment to its mission, and a wide array of services, IMB Bank has consistently proved that it's an institution you can trust. Whether you're an individual looking to save for the future or a business in need of financial solutions, IMB Bank has the answers.
And remember, when it comes to financial freedom, IMB Bank is your best ally. So, why wait? Join the IMB family today and take the first step toward achieving your financial dreams.
FAQs
1. How can I open an account with IMB Bank?
Opening an account with IMB Bank is easy. You can visit their website and follow the simple steps outlined for account opening. Alternatively, you can visit a local branch for in-person assistance.
2. What sets IMB Bank apart from other financial institutions?
IMB Bank's commitment to its mission, competitive interest rates, and personalized customer service make it stand out among its peers.
3. Can I apply for a loan online with IMB Bank?
Yes, you can apply for various loans, including personal loans and home loans, through IMB Bank's user-friendly online platform.
4. Does IMB Bank offer business banking solutions for small businesses?
Absolutely! IMB Bank provides tailored banking solutions for businesses of all sizes, including small businesses.
5. Is IMB Bank only available in Australia?
IMB Bank primarily operates in Australia, with a strong presence in New South Wales. However, their online banking services are accessible to customers worldwide.
---
IMB is one of Australia's largest building society servicing the lower east coast of Australia. IMB's better value banking offers its customers lower cost banking and secure services. IMBs' face-to-face facilities allow them to offer a more personalized service in taking care of the IMB community. IMB offers a range of products including insurance, business banking, term deposits, saving & transaction accounts and home & personal loans.
IMB Bank personal loans
What personal loans does IMB Bank offer?
Unsecured personal loan
Whether you're dreaming of a fairytale wedding or a tropical getaway, you can make it happen with an unsecured loan from IMB Bank. Borrow between $2,000 and $20,000 and choose a term from 1 – 5 years. It's a fixed rate loan, so you'll have set repayments, which you can make on a weekly, fortnightly or monthly basis. You can also make free extra repayments on your loan, and the best part is, there's no early repayment fee. Just keep in mind there's an upfront application fee to consider.
Secured personal loan
If you've got spending goals to finance and like the peace of mind that comes with fixed monthly repayments, the IMB fixed rate, secured loan is a great option. You can borrow $2,000 – $60,000, for a term of 1 – 5 years, just don't forget to budget for the upfront application fee. Repayments are made on a monthly basis, and there's also the option to make extra repayments if you want. But before you decide on this loan, remember that you'll need to have a vehicle up to 6 years old to put up as security.
New car loan
Is a shiny new set of wheels on your agenda? If you're buying a car under 2 years old, you can borrow between $2,000 and $75,000 with a new car loan from IMB. This fixed rate loan only gives you the option to make monthly repayments, but you can also choose to make as many free extra repayments as you want, with no early repayment fee. And don't forget to budget for the upfront application fee!
IMB Bank personal loan features at a glance
Fixed rates: All IMB Bank personal loans are fixed rate products, so you can plan your budget knowing that your repayments will be the same each month.
Extra repayments: Make unlimited extra repayments on your IMB Bank personal loan. That means you can pay off your loan faster and save on interest – and the best thing about it? There are no early repayment penalties.
Fees: Although there is an upfront application fee to consider, the good news is, your IMB Bank personal loan comes with no ongoing fees attached. Also, look out for the hefty late payment fee!
How to apply
When you apply for a loan with IMB Bank, remember that you'll have to provide some details, including:
Your personal details
Contact details
Financial and employment details
Details about which loan you want to take out
 Bank Illawarra Business Awards showcases top achievements
Held annually for over 25 years, the Illawarra Business Awards are a highlight of the local business calendar.
The awards program is well known for celebrating the success of our region's most inspiring business people.
In 2023, the awards will be presented in 15 categories that will recognize business achievements across a wide range of areas.
One exceptional business will also be presented with the coveted Business of the Year, which is awarded to a business category winner who is considered to be a standout across all judging criteria.
Winners in aligned categories will go on to compete against the best in the NSW State Business Awards hosted by Business NSW later in the year.
Excellence in Customer Service