Biometrics data-the future of security in digital banking
Outline of the Article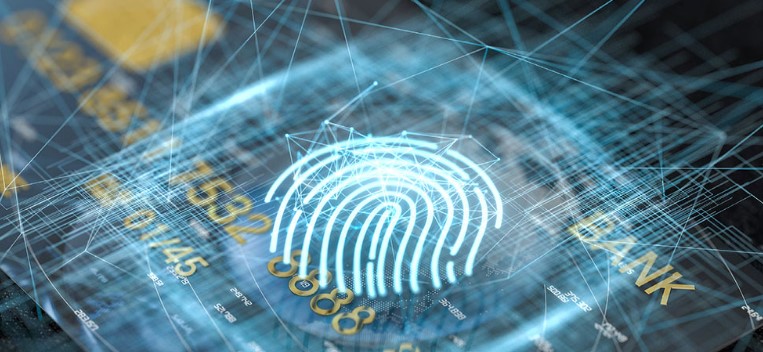 Introduction

Definition of biometrics data
Importance of security in digital banking

The Role of Biometrics Data in Digital Banking

Overview of biometrics technology
Advantages of using biometrics data for security in digital banking
Types of biometrics data used in digital banking

Enhanced Security Measures with Biometrics Data

Authentication methods in digital banking
Biometrics data as a secure authentication solution
Comparison with traditional security methods

Implementing Biometrics Data in Digital Banking

Challenges and considerations
Regulatory requirements and compliance
Successful case studies of biometrics data implementation

Addressing Concerns and Protecting Privacy

Ensuring data privacy and protection
Transparent data usage policies
Biometrics data storage and encryption

Future Trends and Advancements in Biometrics Data

Emerging biometrics technologies
Continuous authentication and adaptive security
Integration with artificial intelligence and machine learning

Conclusion

Recap of the benefits of biometrics data in digital banking
Future potential and growth of biometrics technology
Biometrics Data, the Future of Security in Digital Banking?
In the digital age, security has become a paramount concern for individuals and businesses alike, especially in the banking sector. With the rise of online banking and mobile transactions, traditional security measures such as passwords and PINs are no longer sufficient to protect sensitive financial information. As a result, biometrics data has emerged as a cutting-edge solution to enhance security in digital banking. In this article, we will explore the role of biometrics data in digital banking, its benefits, implementation challenges, privacy considerations, future trends, and more.
The Role of Biometrics Data in Digital Banking
Biometrics data refers to unique physical or behavioral characteristics that can be used to identify individuals. In the context of digital banking, biometrics technology leverages these characteristics to provide secure authentication and access control. Unlike passwords or PINs, biometrics data cannot be easily replicated or stolen, making it an ideal solution for enhancing security in digital banking.
One of the key advantages of using biometrics data in digital banking is its accuracy and reliability. Biometric authentication methods, such as fingerprint scanning, iris recognition, voice recognition, and facial recognition, provide a high level of confidence in verifying the user's identity. This not only improves the overall security of digital banking systems but also enhances the user experience by eliminating the need for complex passwords or security tokens.
Biometrics data-the future of security in digital banking
Enhanced Security Measures with Biometrics Data
In digital banking, authentication is a critical component of security. Traditional methods such as passwords or PINs are susceptible to various vulnerabilities, including brute-force attacks, phishing, and social engineering. Biometrics data offers a more secure alternative by using unique physiological or behavioral traits that are difficult to forge or manipulate.
By implementing biometrics data, digital banking institutions can significantly reduce the risk of unauthorized access and identity theft. For example, a customer's fingerprint can serve as a secure and convenient means of authentication, ensuring that only authorized individuals can access their accounts. Compared to traditional methods, biometrics data provides an additional layer of security that is difficult to compromise.
Implementing Biometrics Data in Digital Banking
While the benefits of biometrics data in digital banking are substantial, there are challenges and considerations that need to be addressed during implementation. One of the main challenges is the need for robust infrastructure and technology. Digital banking systems must have the necessary hardware and software capabilities to capture, store, and process biometric data securely.
Regulatory requirements and compliance are also crucial aspects to consider. As biometrics data involves the collection and storage of personal information, institutions must comply with data protection regulations and ensure transparency in their data usage policies. Furthermore, clear consent from customers should be obtained before collecting and utilizing their biometrics data.
Several successful case studies highlight the effectiveness of biometrics data implementation in digital banking. Financial institutions have reported a significant reduction in fraudulent activities and enhanced customer satisfaction. The adoption of biometrics technology has streamlined authentication processes, minimized the reliance on passwords, and improved the overall security posture of digital banking systems.
Addressing Concerns and Protecting Privacy
While biometrics data offers advanced security measures, concerns regarding privacy and data protection must be addressed. Institutions should adopt stringent security protocols to safeguard biometric information from unauthorized access or misuse. Encryption techniques should be employed during data transmission and storage to prevent unauthorized interception.
Transparency is key when dealing with biometrics data. Digital banking institutions must clearly communicate their data usage policies, ensuring that customers understand how their biometric information will be collected, stored, and utilized. Regular audits and assessments should be conducted to ensure compliance with data protection regulations and mitigate potential risks.
Future Trends and Advancements in Biometrics Data
The future of biometrics data in digital banking looks promising, with several trends and advancements on the horizon. Emerging biometrics technologies, such as palm vein recognition, gait analysis, and heartbeat recognition, offer new possibilities for secure authentication. These innovative approaches can provide even higher levels of accuracy and resistance to spoofing attempts.
Continuous authentication and adaptive security are emerging trends that leverage biometrics data. Instead of a one-time authentication process, continuous authentication constantly monitors user behavior and biometric patterns to ensure ongoing security. Adaptive security systems can dynamically adjust the level of authentication based on the risk profile and context, providing a more personalized and efficient banking experience.
Integration with artificial intelligence and machine learning is another exciting avenue for biometrics data in digital banking. These technologies can analyze vast amounts of data to identify patterns, detect anomalies, and improve fraud detection and prevention. By leveraging the power of AI and machine learning, digital banking institutions can stay one step ahead of cybercriminals and ensure robust security measures.
Conclusion
Biometrics data is revolutionizing the security landscape of digital banking. With its unparalleled accuracy and resistance to forgery, biometrics technology offers enhanced protection against identity theft and fraudulent activities. By implementing biometrics data, digital banking institutions can provide their customers with a secure and seamless banking experience. However, privacy concerns and compliance with data protection regulations must be prioritized to maintain trust and transparency. As technology continues to advance, the future holds even more exciting possibilities for biometrics data in digital banking, ensuring a safer and more convenient banking environment for all.
FAQs
1. Can biometrics data be hacked or stolen? Biometrics data is not immune to hacking or theft. However, the unique characteristics and encryption techniques used in biometrics systems make it significantly more challenging to compromise compared to traditional authentication methods.
2. What happens if my biometrics data is compromised? If your biometrics data is compromised, digital banking institutions typically have protocols in place to address such situations. This may involve resetting your biometric credentials, initiating investigations, and notifying you of any suspicious activities.
3. Can biometrics data be used for purposes other than authentication? In some cases, biometrics data can be utilized for other purposes, such as personalized marketing or improving customer experiences. However, institutions must obtain clear consent from customers and comply with data protection regulations before utilizing biometrics data for additional purposes.
4. Are there any limitations to biometrics data in digital banking? While biometrics data offers significant advantages, it is not without limitations. Factors such as environmental conditions, physical changes, or injuries can affect the accuracy and reliability of biometric authentication. Institutions must consider these limitations and have backup authentication methods in place.
5. How will biometrics data impact the future of digital banking? Biometrics data is set to play a pivotal role in the future of digital banking. With advancements in technology, continuous authentication, adaptive security, and integration with AI will provide even stronger security measures and a more personalized banking experience for customers.
Biometrics data-the future of security in digital banking